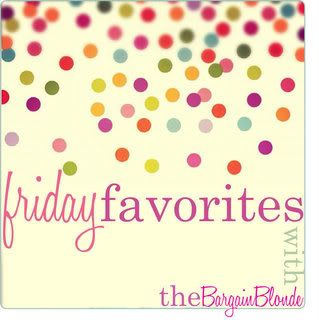 I came across Lindsey at
The Bargain Blonde
a few days ago and seriously love her blog!!
I cant believe its Friday already (that might have something to do with have Tuesday thru Friday off) but today went super quick. These weeks are flying past it'll be Christmas before we know it!!
Anyway onto my Friday Favorites!!!
Starbucks:
I have been freaking obsessed with Holiday Starbucks drinks well what I consider my Christmas in a cup drink which is the peppermint white chocolate hot chocolate. There are only a handful of baristas that understand what I'm even trying to ask for but it tastes so freaking good!! I have tried the actually Christmas drink like the Gingerbread latte but for me it just wasn't worth the hype but hey you win some you loose some :)
* That's not how you spell my name but good try haha
CHRISTMAS!!:
Yea I am totally festive already, I have been looking forward to winter and the Christmas season since August!! like seriously obsessed I have done 90% of my gift shopping already I just cant wait to go tree shopping and get it dressed and stuffed full of already wrapped gifts :) As I type this post I am listening to Blake Shelton's Cheer's its Christmas Album <3 br="br">3>
Pretty Little Liars:
Ok so I am totally completely over the top addicted to this show. I have only just started watching it on Neflix but I have been watching it non stop all week!! I have a pretty addictive personality once I get into a show I really get into it and this one is no different. I am currently half way through season 2 and cant wait to find out to "A" is but I think I might have already blown that one for me from reading something on twitter but I am hoping I read the wrong this because "A" is a freaking bitch and I cant wait to find out who they really are. On another note I LOVE that Holly Marie Combs is in this I loved her in Charmed and was a huge fan of it so its awesome to see her is something again :)
Candles:
I have been super into candles the last few months but lately I have found my favorite candle of all time that I picked up in TKMaxx the other week and OMG it smells amazing!! Mint Candy Cane is the scent and I just cant get enough I feel I need to go buy a ton of them so I can burn them all year round!!
XOXO